Peer Success Coaching is one-on-one personalized assistance, open to first-year students. A Peer Success Coach helps students identify their academic strengths in order to improve their study skills. Peer Success Coaches will provide strategies to help students effectively manage their time, take notes, and take tests; moreover, their strategies will enhance proactive reading and boost motivation in students. Peer Success Coaching connects students to campus resources and enhances the student experience.
Peer Success Coaches are experienced UIC students that help incoming freshmen and transfer students connect with the campus community. Peer Success Coaches empower students through the identification and follow-through of goals, building communication skills, and equipping them with tools for success!
Meet our Peer Success Coaches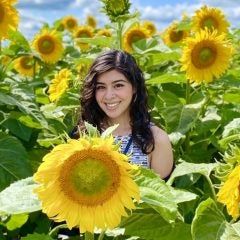 Maricela Natreras

Hello! My name is Maricela. I am a second-year student, pursuing a double major in Applied Psychology and Gender and Women's Studies. A hobby of mine is painting. I became a Peer Success Coach to support students as they navigate their way throughUIC. I understand how challenging it can be to transition to a university, so I'm here to help. I am delighted to be of assistance!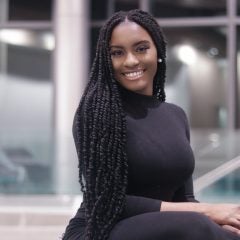 Prevail Bonga

Hi everyone! My name is Prevail Bonga, and my pronouns are she, her and hers.
I am currently a first generation junior here at the University of Illinois at Chicago. I am majoring in Criminology, Law and Justice with a double minor in Political Science and African-American studies on the pre-law track. On campus, I am currently Vice President of Collegiate 100 Chicago, Secretary of African Student Council, Community Service Chair of SAAC (Student-Athlete Advisory Committee), a Writing Center tutor, AAAN peer success coach, and a student-athlete on the track and field team. If you are looking to get connected on campus, please let me know. I am very excited to have the opportunity to work with you this academic year.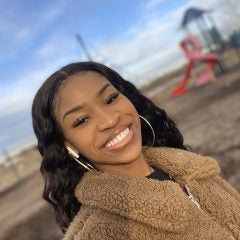 Mummypraise Ovoh

Hello!
I am a third-year Junior. My major is Biological Sciences, and I am on the Pre-Med track. Other than working as a Peer Success Coach, I give tours around campus, I am part of the Afrikan Heat Dance Team, and I'm also the president of the African Student Council! A couple of fun facts about myself are that I thoroughly enjoy puns, and I joined the Collegiate 100 Chicago Chapter earlier this year.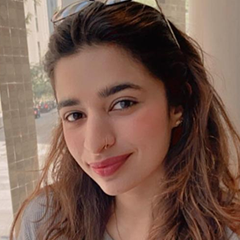 Zehra Amir

I am majoring in Mathematics and Computer Science and minoring in Information and Decision Sciences. I am an international student from Pakistan, and I am finally in my senior year. I love traveling, going to the beaches, rooftops, amusement parks, and doing everything risky and spontaneous. Ever since I joined UIC I have been motivated to help others by being an orientation leader or by being a tutor. Being an international student has made me realize that we all need help or simply just someone who reaches out to us -someone who is willing to listen to us and help us academically, professionally, and personally. This fueled me to become a Peer Success Coach. This is my second year as a Peer Success Coach, and I am extremely excited to help my students, talk to them, and make their journey at UIC better and easier.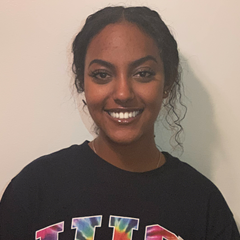 Nubia Denekew

I am a Political Science major on a pre-law track and am a sophomore. Recently, I have taken up cooking as a hobby. I became a Peer Success Coach so I could connect with more people and learn more about the people that make up UIC.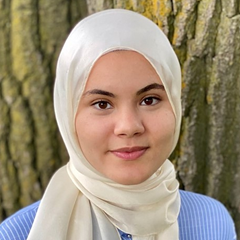 Asma Elsabbagh

I am a third-year undergraduate student majoring in Neuroscience and minoring in Mathematics, and on a pre-med track. I have an avid interest in research (both in and out of the laboratory) and math education, and strongly believe that math and science are fundamental areas to better understand the world and one's purpose in it. Though born on a snowy day in Chicago, I lived most of my life abroad, in desert climates—in Kuwait during my grammar school years and in Egypt during high school. Recently, I returned to the Windy City, for college.

At the Academic Center for Excellence, I am a Peer Success Coach who helps to guide others to their own success stories at the University. I believe that with enough hard work and dedication, anything is achievable, and want to build that hope in others. UIC is a community that welcomed me when I came back to Chicago—so I am keen on ensuring that everyone feels like they belong when I peer coach! In my spare time, I love to read, explore forest preserves, trek museums, and visit ancient tombs holding Pharaonic artifacts in Cairo, Egypt—a city that still captures my imagination!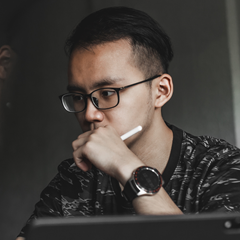 Anh Hoang

I'm glad to represent ACE Peer Success Coaches and help you through your college years: from academic to personal emotions (I'm pursuing a Bachelor in Psychology, so I hope this could be a realistic practice). I've been instructed and helped by another peer coach last semester, and that was a fantastic time for me. She taught me from small things such as writing a formal email to your professor, to ways to keep in touch with important people. With that said, being a peer coach like her has been an inspiration for me that I decided I should become that one day. Besides, photography and playing piano are my two best enjoyable activities during leisure time, so you know we can hang out sometimes and help others get away from stressful daily stuff.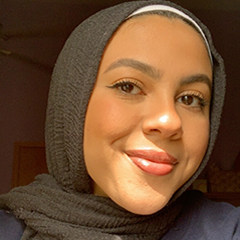 Rama Izar

I am a third-year student double-majoring in Political Science and Spanish and double-minoring in Communication and Disability and Human Development. I am on the pre-law track. Besides academics, I am the Co-President of the Honors College Advisory Board (HCAB) and a member of the Standards Committee, PCRF, and NSCS. In my free time, I like to skateboard, play the ukulele, and paint Arabic calligraphy.

Personally, I struggled to adjust when I first came to UIC two years ago. Being a commuter, I had to really work on time/stress management. I also had to adjust to the different pace in my classes. Looking back, I wish I had a peer coach. I wish I had someone checking in and guiding me towards the right resources. This would have made my transition from high school to college so much easier. Therefore, when I saw the opportunity to help others in a way I wish I were helped, I ran towards the opportunity to become a Peer Success Coach.
Justin Jordan

I am a Marketing Major and Managerial Skills Minor in the College of Business. Because I worked at AAAN's orientation last summer, I was fortunate in meeting new students and informing them about the realities of college. Unfortunately, due to COVID-19, things will be a lot different at UIC pertaining to academics and social involvement. We will get through this! I want students' transition from high school to college to be as smooth as possible regardless of the hard times that are imposed on all of us. With that being said, I chose to be a Peer Success Coach so I can guide new students to achieve their first-year goals. I will provide the necessary tools that will help them obtain maximum success and retainment at UIC. Welcome!

Fun Fact: I love music! I produce music sometimes in my spare time. I could listen all day and never get tired. I have a variety of artists that I regularly enjoy listening to.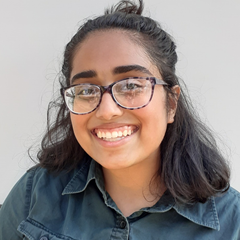 Sania Kanji

I am a proud first-generation college student. I wanted to be a Peer Success Coach and be a resource for incoming students to help navigate college and make most of all UIC facilities because there are a lot. I am a senior majoring in Political Science, with a minor in Economics and Public Policy. I have been growing a lot of vegetables and gardening during the pandemic and hope to continue to do this every summer!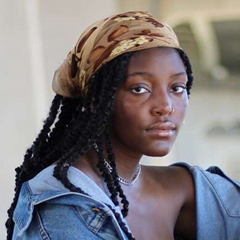 Cassandra Kuissi

My name is Cassandra Kuissi, and I am one of the 2020-2021 ACE Peer Success Coaches! I am from Peoria, Illinois, and I am a sophomore, Biology major. In my free time, I enjoy biking, singing, relaxing with friends, etc. I became a Peer Success Coach because acting as a support system and giving back to the UIC community is something that I am extremely passionate about. Feel free to schedule an appointment with me on I-advise. I hope to hear from you soon!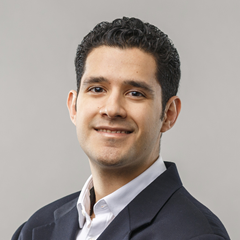 Carlos Molina

I am originally a transfer student from Venezuela who fell in love with Chicago. I'm currently getting my major in Neuroscience, and hoping to help my students to navigate effectively through campus and college life. I know college can be sometimes overwhelming and that it is okay to feel that you struggle -believed me, I've been there myself-, but you don't have to go through it alone; I am here to support you as your Peer Success Coach during your time at UIC!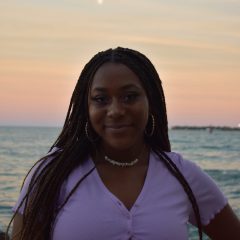 Sona Fokum

Hello everyone! My name is Sona Fokumand I am a 3rd-year student (junior) at UIC. I am majoring in public health and minoring in chemistry and biology on the pre-medicine track. I was inspired to become a peer success coach because I want to see students succeed, especially the intelligent young black students we have here at AAAN. College is a very unique experience with good times, hard times, and crazy times, and it's important to have a pipeline of support to guide you through every obstacle. A fun fact about me is, my latest hobby has been DIYing, whether that be making my own makeup vanity, jewelry holder, or embroidered pieces!
Excited to meet you all!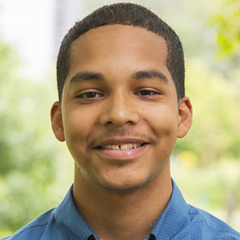 Sultan Muhammad

Born and raised in Chicago, I am an 18-year old sophomore in the Class of 2023. I'm a Mechanical Engineering major who plans to contribute to the development of my community and nation in the fields of writing, communications, and engineering. As a Peer Success Coach working with the Academic Center for Excellence, I hope to resourcefully mentor and assist incoming UIC freshmen, in addition to building valuable relationships within the College of Engineering.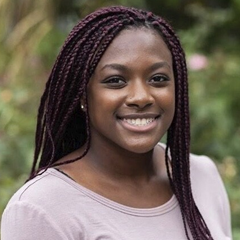 Vanessa Nutakor

I am a senior majoring in Kinesiology-Movement Science and I plan to declare a minor in Psychology. I am on a Pre-Physical Therapy track, with a goal of completing a Masters in Public Health as well. As your Peer Success Coach, I plan to conduct my meetings in the most open and comfortable way possible! I want all my students to know that I'm not only an academic/pre-professional resource, but I am also a student figuring it out myself! I'm truly looking forward to working with everyone this year!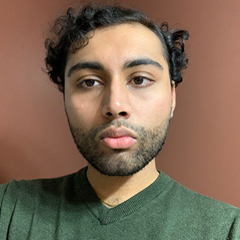 Bhagvat Patel

I am majoring in Biology and History. This is my 4th year at UIC, and I think that being involved in campus academic and social life inspires me to help students navigate the new community. Currently, I've gotten into going for early morning runs.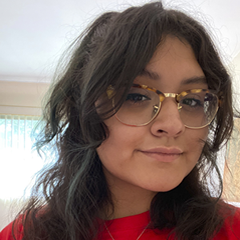 Diana Ramos

My major is LAS Undeclared, but I am leaning towards majoring in Sociology and minoring in Philosophy. I am a sophomore. I was inspired to be a Peer Success Coach by realizing how much I loved to talk and build connections with students as an Orientation Leader. Additionally, I am looking forward to giving advice on study techniques and building relationships with transfer/incoming freshmen! As for hobbies, I've been very into riding my longboard every day and doing art while listening to some vinyl.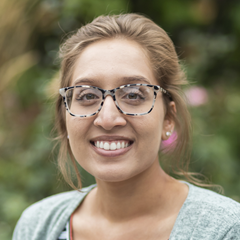 Maha Sheik

I am currently an undergraduate student. I am in the Liberal Arts & Sciences College majoring in Neuroscience & Earth and Environmental Sciences. I've always loved studying the brain, and the environment is definitely a passion of mine. I love outdoor activities like hiking and everything about nature! I also love to travel, and sometimes do art or read. I decided to become a Peer Success Coach because I know how difficult it is to get adjusted to college/a new college. College is a whole new experience and challenging at times so I want to help students develop skills to succeed. When I started here, I had no idea all of the services, organizations, etc. offered for the students, and I'm sure many students don't. In addition to this opportunity teaching me many different and useful things, I want to help students navigate their college experience at UIC and offer any sort of aid they may need. I love meeting and getting to know new people so this is an exciting opportunity for me to do just that and hopefully be a great coach to anyone I meet with!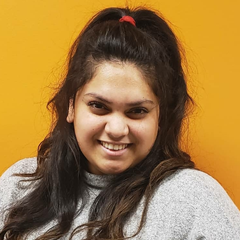 Michelle Soans

Hi! I'm a senior, double majoring in Psychology and Communications. Recently I've started learning to play the ukulele and I've found that it's a fun and creative form of stress release. During my freshman year, I had a team of advisors, mentors, and peers who supported me and helped me navigate my transition to university life. They say it takes a village to create a successful college student and I would love to be part of yours and support you on your journey here at UIC!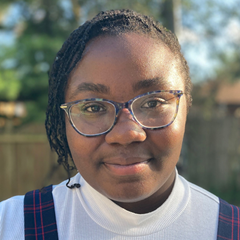 Sheri Tarrer

I'm a second-year here pursuing an English major with a Theater minor, and I'm so excited to be an ACE Peer Success Coach for the 2020-2021 school year! In my spare time, I'm often found reading, writing, or just hanging out with my cat, Nala. I know how stressful, scary, and foreign the first year at a new university can be, but having one person who's relentlessly by your side to motivate and support you can be all the difference. I hope to be that person for someone.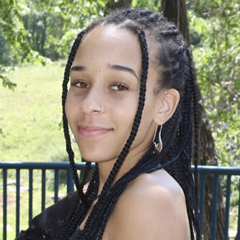 Nia Washington

I am a third-year majoring in Criminology, Law, and Justice and minoring in Psychology. In my free time, I enjoy exploring the city and riding my penny board. I am very excited to be a Peer Success Coach, and my experience as an orientation leader last summer really inspired me to take on this job. Everyone deserves the best college experience possible, and I believe with guidance from peer coaches and the use of resources on campus, that can be achieved.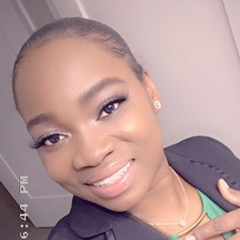 Shakia Williams

I was born and raised on the northside of Chicago in a very rough neighborhood. Despite the many obstacles that I faced growing up, I knew that I wanted more for myself and my community. I am a first-generation college graduate, graduating with honors from City Colleges of Chicago. I am currently pursuing a bachelor's degree in Business Management. After receiving my bachelor's degree, I will then pursue a master's in business administration. I have over 10 years of experience working in healthcare administration, working for some of the most competitive organizations in healthcare. I have a passion for helping others succeed, educating the youth, and giving back to my community. When I heard about the MWC foundation, I immediately wanted to be a part of an organization that core values match that of my passion. MWC is dedicated to helping minorities enter the healthcare field, giving them the confidence to pursue medicine, and providing scholarships.

"Just because you're not there yet doesn't mean you'll never make it; it just means that you have a little ways to go."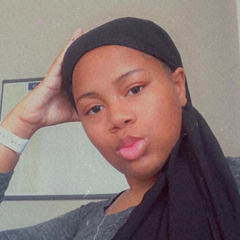 Latrice Yates

I am a second-year Psychology major and Criminology Law and Justice minor student. I was inspired to be a Peer Success Coach because I want everyone to feel welcomed at a university so big. It's easy to feel isolated, and I want to support anyone that I can. My latest hobby is reading in my spare time in multiple genres.