What is Peer Coaching?
Peer Success Coaching is one-on-one personalized assistance, open to first-year students. A Peer Success Coach helps students identify their academic strengths in order to improve their study skills. Peer Success Coaches will provide strategies to help students effectively manage their time, take notes, and take tests; moreover, their strategies will enhance proactive reading and boost motivation in students. Peer Success Coaching connects students to campus resources and enhances the student experience.
Peer Success Coaches are experienced UIC students that help incoming freshmen and transfer students connect with the campus community. Peer Success Coaches empower students through the identification and follow-through of goals, building communication skills, and equipping them with tools for success!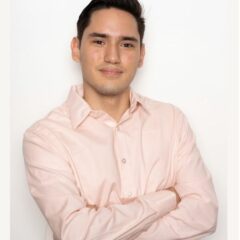 Daniel Martinez

Daniel is a current sophomore majoring in business. Daniel has been involved in multiple academic programs such as FLN, LARES, and ALPFA.

His drive to consistently stay involved in school and extracurriculars will help incoming freshmen learn more about the kind of opportunities UIC has to offer.

With time to engage one on one, Daniel hopes to build strong connections with his students and help guide them in the right path towards academic/personal growth.
Roni Lee

Roni Lee (They/she) is in their final year at UIC in the Interdisciplinary Education in the Arts program with a minor in Disability and Human Development. Roni is a multi-discipline artist and organizer born and raised in Chicago with a passion for access/equity work and community-based art.

She has spent the last 5 years at UIC: organizing events, education, and initiatives for various departments, centers, and student organizations, conducting research to better the UIC experience for LGBTQ+ and BIPOC students, working for Chicago based nonprofits and bridging their connection to UIC, and learning the best ways to love herself and others.

They are looking forward to connecting students to resources, each other, and to the best version of themselves.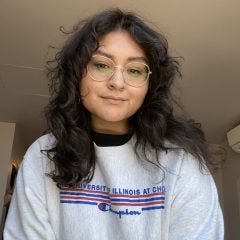 Diana Ramos

Hello!  My name is Diana Ramos. I am from Chicago, IL, and I am a third year student at UIC. My college is LAS (Liberal Arts and Sciences) and my major is Criminology, Law, and Justice (CLJ) with a minor in Political Science (POLS). I enjoy riding my long board, doing some art, listening to records, and hanging out with my friends. I am very excited to meet and assist new students throughout their first year here at UIC!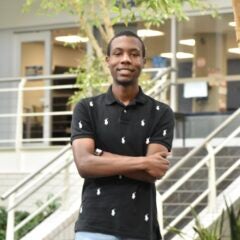 Aaron Tillery

Aaron is born and raised from Chicago and is a big foodie! He is a rising sophomore at UIC- majoring in Computer Engineering. He has a huge impact in community outreach as he serves his church and other organizations around the university and city.

His love for people and the community is very important to him! One of his favorite hobbies is playing/writing music!

He currently plays two instruments, guitar, drums and he also sings too! He's looking forward to helping students succeed in this new chapter of their lives!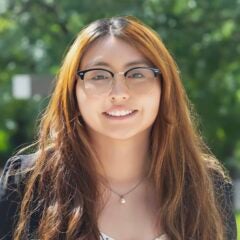 Crystal Malaquias

Crystal is a first-generation student, and currently a senior studying Applied Psychology and Criminology, Law, and Justice.

As a college student, Crystal had to face challenges from adjusting to college culture, time management, and seeking help, but with the support of the UIC staff and perseverance, she has been able to improve her experience at UIC.

Now, she has been involved in multiple opportunities offered to students and is looking forward to supporting other students that might be going through the same thing.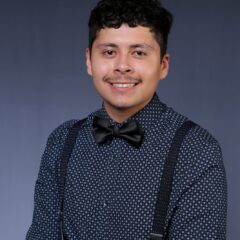 Julian Zavala 

Hello! My name is Julian (pronouns: He/him/they). I am a Chicago Native and currently a student in the College of Business Administration and Honors College studying Accounting.

My recent hobbies have been Film Photography, Biking, and playing Basketball. As a first-generation student and a Latinx descent, the expectations and stress are a lot to handle. I want to share my experiences so that others can have a smooth transition into UIC.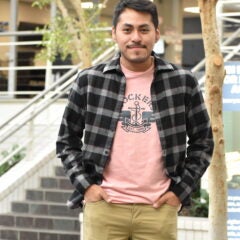 Vicente Hernandez

Hello! My name is Vicente Hernandez (Pronouns: he/him/his) and I'm a first-generation college student in my third year.

I'm currently working on obtaining my Bachelor's in Criminal, Law, and Justice with a minor in Psychology. I recently started to enjoy being more on campus studying at the library or socializing at the Commuter Center! I enjoy listening to music daily, playing video games and lastly taking a long power nap when I can.

Over the summer I worked as a counselor for TRIO Upward Bound and enjoyed connecting with the students. Now as a Success Peer Coach I want to help you and get you the resources you can find of use while you're pursuing your education.

I'm here as your guide and we can talk about anything you want. Resource questions, stress, video games, life, you name it! Now let's not miss all the wonderful options there are to try!

I'm looking forward to helping you in any way! Anything and everything can be an overwhelming beginning but taking any type of step creates a difference.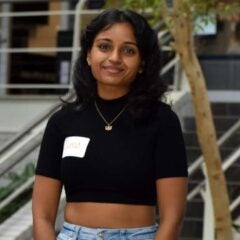 Sema Patel

Sema is a first gen student who is currently a senior at UIC, studying neuroscience with a minor in public health.

She has over two years of experience in tutoring students in minority communities within the Chicago area and is passionate about helping others with similar up-bringings who are facing similar obstacles navigate through college and offer peer support to be successful in every semester.

She values the importance of building long-lasting connections in the community and offering support to build good studying habits and skills to being successful at UIC.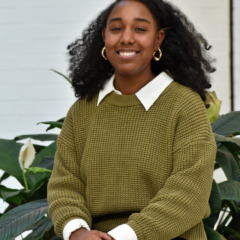 Briana Harper

Hello, my name is Briana Harper, and I am a third-year communications major here at UIC!

I love to read anything from comics, mangas, and long book series!

This is my second year as a Peer Success Coach, and I am excited to work with ACE again! Niomi Mesa Roberts

Greetings everyone! I hope that the day has been treating you well! My name is Niomi (she/her/hers) and I am a fourth-year undergraduate majoring in Applied Psychology, with a minor in Education.

Being a first-generation transfer student from a community college I understand not only the anxiety that comes with transitioning to college, but also how lonely it may feel especially when you're the first one to do it in your family.

I went through many trials and errors where I head to learn things myself. Which is why I am happily here to listen and guide you as best as my peers and I can! Outside of my academics, I am the Vice President of the Thai Students Association, a Research Assistant, counselor for the Crisis Text Line, along with being a Peer Success Coach for the Academic Center for Excellence.

Fun fact about me is that I am 85% Puerto Rican and 15% Thai however, I speak more fluently in Thai than I do in Spanish.

Thank you for taking the time to read, I look forward to speaking with you!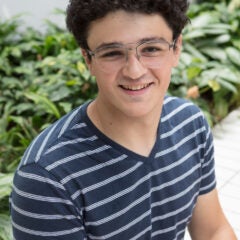 Joseph Liotine

Joseph Liotine is a senior in the Industrial Engineering program at UIC. He commutes from the western suburbs and has learned to balance school, work, and personal life well enough to be content and successful.

Joseph has seven years of experience with the American Youth Foundation (AYF) and understands the importance of the individual when setting, maintaining, and reaching goals. Through his life experiences he hopes to help students discover their potential while having fun at UIC.

In his free time, you can find Joseph riding his bicycle, grinding Clash Royale, and writing music. He also enjoys iced lattes and good chicken sandwiches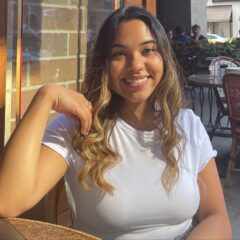 Bethany Garcia 

Hello everyone!

My name is Bethany and I am a third-year undergraduate student majoring in Psychology. Throughout my years at UIC, I've had some awesome career and academic opportunities, I've made great friendships, and networked. I hope to help you all acquire the same at UIC through peer success coaching!

Aside from school, I am an active member of the Latin American Recruitment and Educational Services (LARES) at UIC. I also hold a position as the cultural chair for the Latinx Psychology Alliance (LPA) and I am a research assistant.

A fun fact about me is that I enjoy lifting and dancing! Please do not hesitate to reach out to me. I look forward to speaking and getting to know you!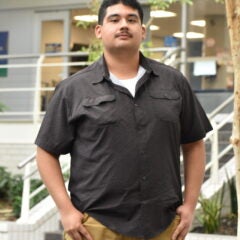 Joe R

More about Joe coming soon…..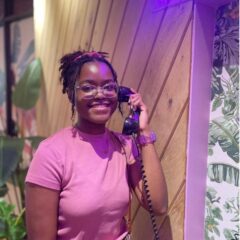 Kalyn Whitehead

My name is Kalyn Whitehead, I am currently a senior completing a Biological Sciences major. I'm passionate about research and microbiology. For fun I like to crochet and watch K-dramas.

If you need anything I'm happy to help!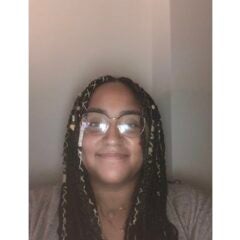 Nuria Roberts

Hi, My name is Nuria and this will be my first year as a peer success coach! I am a second-year education student majoring in human development and learning at UIC. I am very excited to be a part of this team and help pave a path for student success.

Something about me is that I am a co-coordinator in running a special needs adult drumline right outside of Chicago, this group has been a significant impact on my dedication to seeing those around me succeed with the added help of having people by their side, I also enjoy volunteering with deaf organizations in Chicago to keep up with my American sign language and make events such as concerts and sports games accessible to everyone. in my free time, I can be found drumming for fun or participating in competitive percussion organizations, (the group I was a part of this year won 6th place at national championships out of 17 other teams!)  I also love reading, jogging at the rec center, crocheting/hand knitting, and exploring the city!

I am here to be by your side and help you navigate how to balance school life with home life, I can help you understand how to look after your mental and physical help during this life transition, how to use mindfulness techniques to your advantage, how to have efficient study sessions while avoiding burnout, how to overcome test anxiety, and most importantly I can be here if you just need someone to talk to because, at the end of the day everyone deserves someone who wants to hear how they're doing and will be in their corner cheering them on, I hope I can give this to you!