Peer Success Coaching is one-on-one personalized assistance, open to first-year students. A Peer Success Coach helps students identify their academic strengths in order to improve their study skills. Peer Success Coaches will provide strategies to help students effectively manage their time, take notes, and take tests; moreover, their strategies will enhance proactive reading and boost motivation in students. Peer Success Coaching connects students to campus resources and enhances the student experience.
Peer Success Coaches are experienced UIC students that help incoming freshmen and transfer students connect with the campus community. Peer Success Coaches empower students through the identification and follow-through of goals, building communication skills, and equipping them with tools for success!
Lesley Manzanarez

Hello everyone! My name is Lesley; I am currently a fifth-year student majoring in Accounting and minoring in Finance with the College of Business Administration. I am aspiring to become a Certified Public Accountant (CPA) after graduation. Some of my favorite hobbies involve traveling, trying new restaurants and going to festivals/concerts.

As a Peer Success Coach, I hope to be a resource and a mentor to you throughout your college experience. I am really excited to get to know you and help you in this college transition that can be challenging and overwhelming at times. It is definitely a journey you don't have to do on your own and that is why I am here to help.

Can't wait to meet you!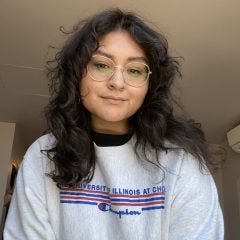 Diana Ramos

Hello!  My name is Diana Ramos. I am from Chicago, IL, and I am a third year student at UIC. My college is LAS (Liberal Arts and Sciences) and my major is Criminology, Law, and Justice (CLJ) with a minor in Political Science (POLS). I enjoy riding my long board, doing some art, listening to records, and hanging out with my friends. I am very excited to meet and assist new students throughout their first year here at UIC!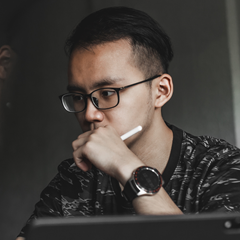 Anh Hoang

I'm glad to represent ACE Peer Success Coaches and help you through your college years: from academic to personal emotions (I'm pursuing a Bachelor in Psychology, so I hope this could be a realistic practice). I've been instructed and helped by another peer coach last semester, and that was a fantastic time for me. She taught me from small things such as writing a formal email to your professor, to ways to keep in touch with important people. With that said, being a peer coach like her has been an inspiration for me that I decided I should become that one day. Besides, photography and playing piano are my two best enjoyable activities during leisure time, so you know we can hang out sometimes and help others get away from stressful daily stuff.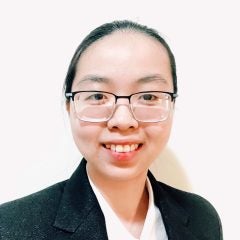 Lam (Laura) Phan

Hi! I am a Biochemistry major, pre-med and Honors student, I can recommend you some cool pre-med biology classes. I could help you connect with your professors, create plan for study and work. I am part of several pre-health organizations and mentorship program. I got my EMT training last year and really enjoyed it. I have 3 research projects—organic chemistry, machine learning and impact of exercise on blood pressure. I had 2 sustainability internships at UIC. I am also a tutor at Writing Center, you can find me there. I know various resources at UIC (Disability Resource Center, CHANCE program, fellowship, internship for engineering, LAS, tutoring resources, counseling service, etc.) I am willing to share ALL my knowledge and experiences with you.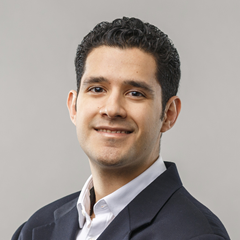 Carlos Molina

I am originally a transfer student from Venezuela who fell in love with Chicago. I'm currently getting my major in Neuroscience, and hoping to help my students to navigate effectively through campus and college life. I know college can be sometimes overwhelming and that it is okay to feel that you struggle -believed me, I've been there myself-, but you don't have to go through it alone; I am here to support you as your Peer Success Coach during your time at UIC!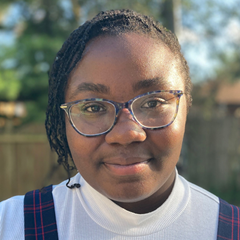 Sheri Tarrer

I'm a second-year here pursuing an English major with a Theater minor, and I'm so excited to be an ACE Peer Success Coach for the 2020-2021 school year! In my spare time, I'm often found reading, writing, or just hanging out with my cat, Nala. I know how stressful, scary, and foreign the first year at a new university can be, but having one person who's relentlessly by your side to motivate and support you can be all the difference. I hope to be that person for someone.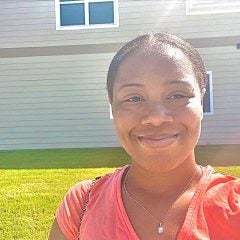 Latrice Yates

Hi everyone!  My name is Latrice Yates (pronouns: she, her, hers) and I am going into my third year of college. I am studying psychology and have hopes to apply to grad school soon! I am currently a Peer Success coach with AAAN and ACE, as well as an AAAN tutor! I have a lot of other involvements with UIC that has shaped my journey.

One random fact about me is that I love spending my spare time reading different kinds of books. I just finished a book called the five love languages and currently rereading the twilight series.

If you need help with anything as you transition into UIC, please reach out to me!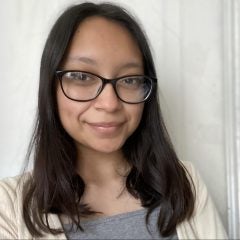 Jessica Corona

Hello everyone! My name is Jessica and I am a 3rd year UIC student currently studying Psychology, with plans to complete minors in Linguistics and Spanish. I also have plenty of experience in the world of Engineering and Computer Science! As a first generation college student who has struggled and learned a lot throughout my time at UIC, I want to use my experiences and knowledge to make the college transition a lot smoother and less intimidating for incoming students. I hope I can provide students with a safe and comfortable environment to express their successes and worries and not only be considered a coach to them, but also a friend. On a more personal level, I love art and
journaling and anything that has to do with self-improvement and self-care, I also love making new friends! I look forward to working with you this year 🙂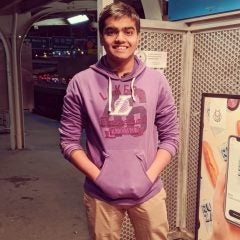 Nilesh Jain

Hi! My name is Nilesh and I am an international student from India. I am a senior and I am majoring in Computer Science and minoring in Mathematics. I am also a Cadet in the UIC Army ROTC.

Having been exposed to the philosophy of the joy of sharing since childhood, tutoring opportunity was one thing that attracted me quite naturally. Apart from sharing my knowledge in the mathematics domain among the students I would be coming in contact with, it will be a fulfilling and satisfying experience when I would catalyze her/his knowledge of the subject, while concurrently requiring myself to constantly learn.  It would also enable me to augment my communication skills, adjusting to situations (as I would be required to interact with students of varying skill and knowledge levels) among other soft skills development which would go a long way in grooming my personality and better face the professional environment in the days to come.

And all this with the flexibility of tutoring time and of course, my own earnings being the icing on the cake.

I hope to see you all soon!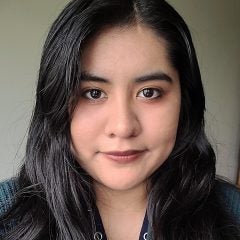 Daniela Rodriguez

Hello everyone! My name is Daniela Rodriguez and I welcome being called Dani as well.

I am a 2nd-year student at UIC. I am majoring in Computer Science on the Software Engineering track. As a Peer Success Coach, I want to offer my help and support to students as they experience UIC for the first time. As a first generation student and having experienced firsthand the transition to being a first year, I learned how important it is to have support and resources to help one out through difficult times. When I was a first year, I had a lot of support and help from my Flames Leadership Network (FLN) coach who gave me a helping hand to see the various resources available to me at UIC. Just as I was helped during my first year is how I hope to be a great aid to any student who might need a helping hand. Besides being a Computer Science major and a Peer Success Coach, in my free time I do like watching a variety of movies, enjoy being a Slytherin and love to spend time learning about world history as well as Artificial Intelligence.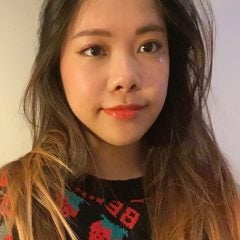 Kim Phan

Hi everyone! My name is Kim Phan, and my pronouns are she, her, hers.

I am a third-year Business Management student, with a minor in Management Information Systems. I am a member of the Honors College and I have stayed in Chicago as an international student from Vietnam for three years so far! Aside from my academic life, I have been the Cultural Chair for my organization -Vietnamese Student Association, an Orientation Leader since Summer 2021, and I will also work as a Peer Success Coach for Academic Center for Excellence and a College Student Representative for the Office of Admission.

In my free time, I enjoy crocheting, dancing, drawing, and listening to music. I'm a very friendly person so please don't hesitate to reach out if you ever need my assistance! I understand how tough transitioning from high school to college can be, not to mention academic pressures and challenges in social life.

I would love to talk and support you through your journey at UIC!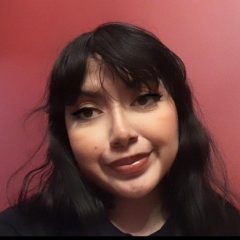 Aiko Castrejon

Hello! I am currently a second-year undergraduate student majoring in Accounting. I am a born and raised Chicagoan as well as a first generation college student. I became a Peer Success Coach because I want to build a support system for UIC students as they transition into college. When I did my freshman year, I had a team of advisors, coaches, and peers that helped me throughout my first year of college in a virtual environment. I can confidently say that I wouldn't have been able to do it without them and I would love to share what I've learned with others! This includes methods on how to keep organized, personal finance, study tips, and much more. I am also involved on campus as well, being a part of UIC's Accounting Club and Association of Latino Professionals For America. My current hobbies include journaling, reading, yoga, and painting.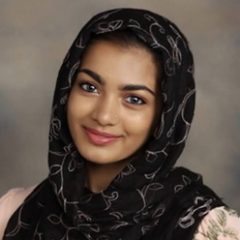 Sana Syed

Hello! I use she/her pronouns. I am a third-year student majoring in Biological Sciences, minoring in Psychology, and on the pre-med track. Aside from school, I love watching k-dramas, finding new coffee shops, and knitting (currently knitting the Harry Styles cardigan!) As a first-generation student, I can understand the struggles and pressure that comes with becoming a successful student. I, myself was in the same position before having my own peer success coach. Having someone who was able to guide and support me through all my achievements and difficulties was an eye-opening experience. I learned many skills and resources that made me a more successful student while building my confidence level. My coach inspired me to help others who are lost, unmotivated, or those in need of a support system. I would love to be that person that can help you grow as an individual and as a student!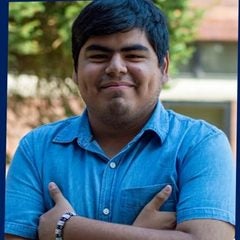 Agustin L. Alamo

Hello everyone!!! I'm a senior with a Communication major and minoring in Professional Writing. Some fun facts about me are: I'm ambidextrous (writing with two hands), I'm into sports (if soccer is your sport or favorite sport, then you're in good hands because I'm a follower since a kid), and also, I have a passion for writing. Example: Journaling. As a Peer Success Coach, I will guide you in your academic journey. The three main points that I feel that students need, especially during this time, are: to be listened, to have support, and providing resources to help you out. I'm also going to be a mentor to you because transitioning from either high school or a 2-year community college can be tough but you're not alone. I'm very excited to meet you and explore your academic goals and other goals you have to achieve. It's a great journey that you'll be in to be guided in any way possible. Good luck to you all and can't meet to you!!!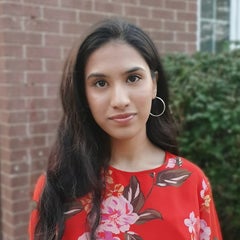 Sara Siddiqui

Hi everyone!

I'm a senior majoring in chemistry at UIC. My post-graduation plans involve furthering my studies and experience in synthetic chemistry, which is why I've dedicated my time to laboratory research as well as teaching with the MSLC and S-STEM program at UIC. Although I didn't anticipate taking on such roles when I first began at UIC, the guidance I've received as well as my experiences over the years have heavily shaped who I am today. With such experiences I hope to share my insight and experiences to students of all backgrounds and fields as a Peer Success coach with ACE! Besides academic guidance, my role as a Peer Success coach aims to facilitate your personal and professional growth here at UIC. I look forward to working with you all this year!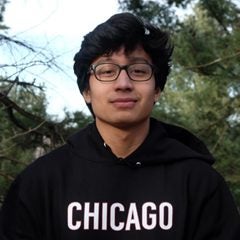 Matin Firas

Hi everyone! I am a senior double majoring in Applied Psychology and Criminology, Law, & Justice with a minor in Biological Sciences. Three fun facts about me are that I am from Indonesia, I love making 3D sci-fi arts, and I'm into physical fitness. I love to be involved on campus! My involvements include being a Writing Center tutor, Support Group Facilitator for United Support Network (USN), Event Coordinator for Active Minds, OIS Global Ambassador, and Director of Outreach and Marketing for USN.

I understand how challenging navigating around the college lifestyle can be, especially in such a diverse and big campus like UIC, but I also know how fun and interesting it can be. As a peer success coach, I would love to share all the helpful information I have learned along the way to help you achieve your college goals, and make the best out of your college experience! Most importantly, to be your own personal emotional support! Looking forward to meeting you 🙂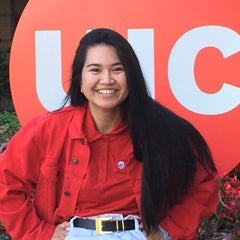 Maegan Resuello

Hi everyone!

My pronouns are she, her, hers. I am a third-year student pursuing a dual degree in Biological Sciences and Art History. On campus, I am currently a Peer Success Coach, an Orientation Leader, Vice President of Organization Development in Alpha Sigma Tau, a member of CHAARG, and an Honors Scholar. I love being a social butterfly and
being involved on campus!

A fun fact about me is that I am a bookworm and own more than 100 books. Before I graduate, I will be studying abroad in Europe with the scholarships I received from the CHANCE Program. As a first generation student and a Peer Success Coach, I hope to help students grow academically and personally through individualized mentoring. I strive to understand and relate to the student's feelings, goals, and dreams.
Julianna Willson

Hello! My name is Julianna, I use she/her pronouns and I am a proud first-generation student here at UIC! I'm a sophomore majoring in Communication and minoring in Chinese. I have previous experience working as an Orientation Leader. I have also been involved with the Women's Leadership and Resource Center, as well as First-At-LAS, a mentorship program for first-generation students in the College of Liberal Arts and Sciences. I have a plethora of knowledge about the resources here on campus and I am more than happy to share that with new students! Additionally, I am here to provide emotional support, academic support, and overall be a friendly face for you to see on campus.Transitioning to college is not always easy and that's why I want to help you ony our journey to success! In my free time I enjoy being active, trying new things, reading, and listening to music!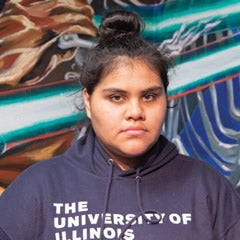 Yazmin Jimenez

I am a first generation student I am majoring in psychology and plan to graduate this spring. Being in new spaces and not knowing how to navigate them can seem very intimidating. It is important to find community and support, especially at a large university. Extending support to incoming students is important to me because I know that finding community within a large institution, like UIC, is so important.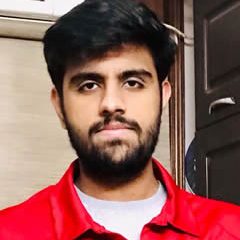 Gokul Pareek

Hello! I am a junior triple majoring in Biological Sciences, MCS (Mathematics and Computer Science) and Psychology. I am an international student from India with an aspiration of becoming a physician-scientist. My goal has always been to be involved in the following three fields: academics, research, and mentoring/tutoring. Being a Peer Success Coach has given me the opportunity to have that fulfilment. A fun fact about me is that I can pull an all-nighter easily (somedays I need one cup of coffee but not more than that).

Some of my involvement(s) on-campus:

Undergraduate Research (Department of Biological Sciences)
PHYS 131 and PHYS 132 Peer Leader
Co – President of the UIC Badminton Club & Team
Honors Ambassador – Honors College
Trainee at the UI Cancer Center

As a Peer Success Coach, I hope that I will be able to serve as a valuable resource by not only helping you to navigate through the infinite resources that UIC offers but to guide you towards finding your passion/niche. This is what I always keep in mind: One can be anything but not everything and the goal is to be better than who you were the previous day.

Looking forward to discussing what you have in mind. 🙂